We invite you to experience Sculpted Beauty by Cavi-Lipo Spa. Weather you are looking to relax with a wonderful Massage or are looking to get rid of unwanted fat cells or are in some need of beautification and rejuvenation of your skin.  We have specialist to give your the very best of what you desire.  We offer a tranquil atmosphere to enhance your well being.  Our team of specialists will ensure your visit at Sculpted Beauty will be everything you except and deserve.  Relax, Refresh and Renew!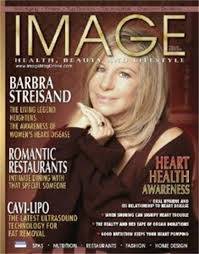 More information by clicking the
image above and reading page 34.
What is Cavi-Lipo?
The Cavi-Lipo® technology, recently featured on Fox News and CBS News, promises to revolutionize cosmetic procedure previously attained only by surgery.  It is a safe, non-surgical, non-invasive treatment to remove fat and break down cellulite.
It works by using ultrasound to breakdown fat cells and liquefy them.  The fat is then metabolized and released through the liver and natural means.  You will see results immediately, however,  you will continue to see more improvement in a few days…..(most see an additional difference within 48 to 72 hours).   Results compared to traditional liposuction surgery, but without the down time, swelling, side effects and mostly the cost.
Cavi-lipo is one of the most advanced and efficient body fat-reduction systems in the world.
Affordable Cost of $225.00 per session, call for package discounts and Complimentary Consult.  If you do not lose 1/4 off your abdomen in your first visit, the treatment is FREE!  We guarantee it.